The National Museum of Singapore has recently launched the Doraemon's Time-Travelling Adventures exhibition to celebrate the 50th anniversary of the much-loved manga character.
Here are the four main activities:
14 Doraemon Statues at the Museum
Visitors can take photos with giant-sized Doraemon statues. There are 14 statues situated at the lawn, including one by the museum sign and another with the Anywhere Door.
Gadgets of the Future Exhibition
Fans familiar with the series knows Doraemon often brings out gadgets in the show to help Nobi.
The Doraemon's Gadgets of the Future features popular items previously introduced in the show. Some of these items includes the Translation Gummy and Shrink Ray.
Virtual Time-Travelling Journey with Doraemon
Perhaps due to Covid-19, the National Museum of Singapore is also offering a virtual time-travelling tour around Singapore.
Besides discovering fun facts about the different neighborhoods, visitors also stand a chance to win the full range of NMS Doraemon Singapore-themed collectibles designed by Supermama.
To take part, simply take part in the tour and identify the correct answers in at least 7 questions to stand a chance to win.
You can take part in the virtual tour here.
Redesign an Artifact
This activity allows kids to unleash their creativity by designing their own gadget based on the real artifacts displayed at the Museum.
Some of the artifacts available for redesign includes the Setron television, Ladies' mesh purse and more.
Here's how the activity sheet looks like: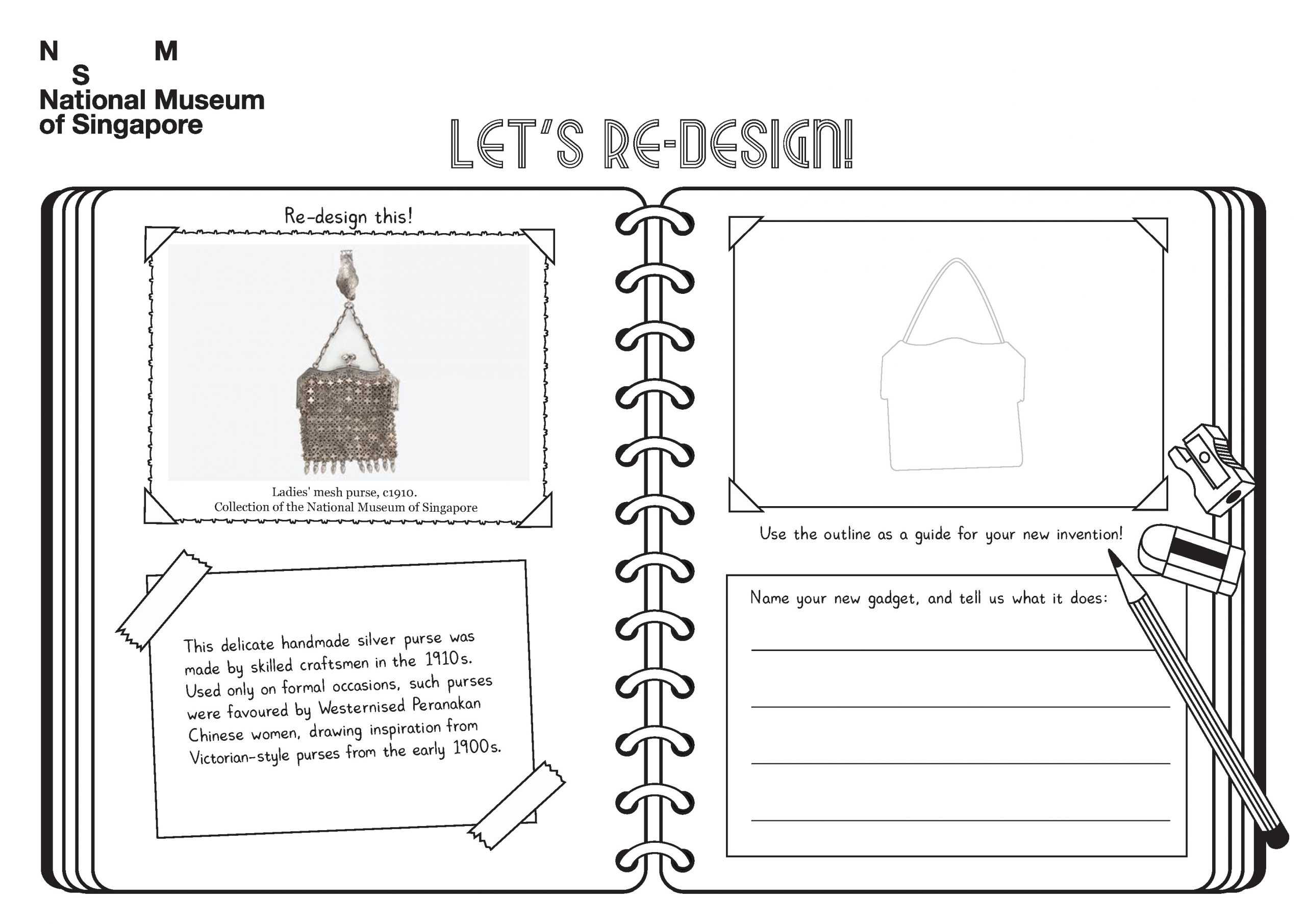 For more redesign an artifact activity sheet, click here.
Doraemon's Time-Travelling Adventures Exhibition
When: Until 27 Dec 2020, 10AM – 7PM (Last admission is 6.30PM)
Where: National Museum of Singapore
Cost: Admission is free
Images from National Museum of Singapore