For a limited time only, Long John Silver's has introduced the Spiciest Ever Xtra Crunchy Smashed Chicken with Happy Soda meal.
According to the fast food chain, the Xtra Crunchy boneless chicken is served with fiery sambal chilli, fragrant rice, sliced tomato and cucumber.
Here's a picture of the meal: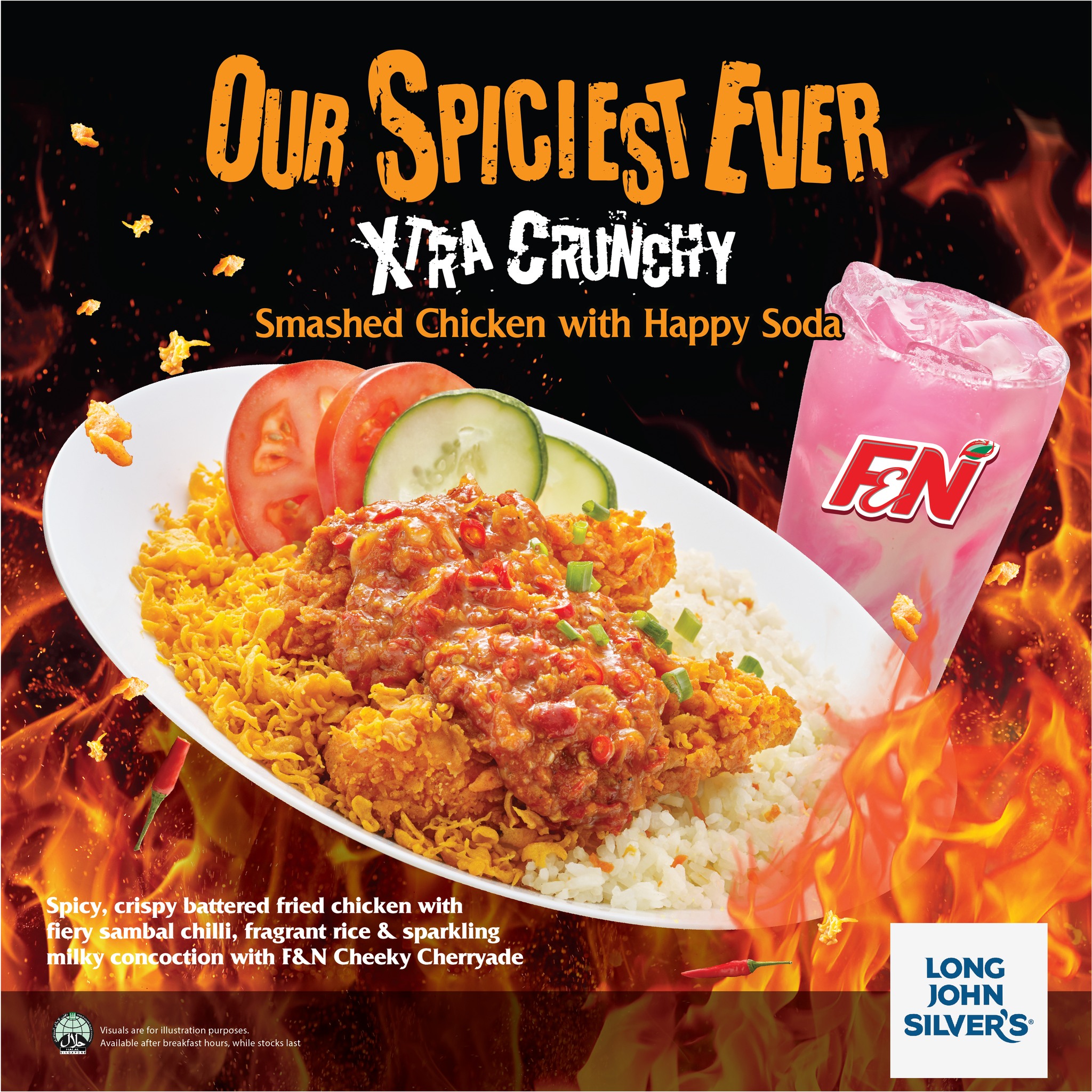 Each meal, which is served with the Happy Soda (milky concoction with F&N Cheeky Cherryade) retails at S$8.90.
Images from Long John Silver's.