Haidilao PLQ and Vivocity is offering 20% discount on all meat and vegetable dishes when you dine in after 10pm.
Here's the promotion poster: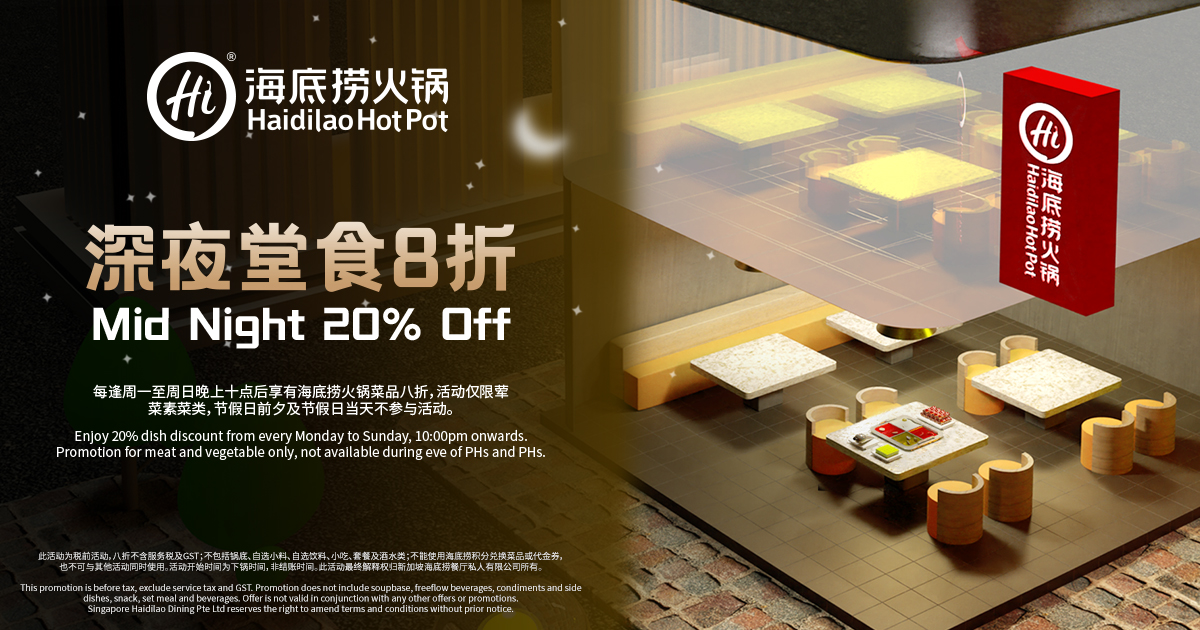 The Vivocity outlet opens till 2am while the PLQ outlet closes at 3am. This promotion is available daily including weekends, except eve of and on public holidays.
Do note the promotion is before tax, excluding service tax and GST. This deal also does not include soup base, free flow beverages, condiments and side dishes, snacks, set meal and beverages. The deal can also not be used in conjunction with other offers.