Ever wanted to focus on your school project or work, but there are just too many distractions around? Fret not, you are not alone!
All you need is a little help to keep you more focused! Here are 5 mobile apps that increase your productivity.
Forest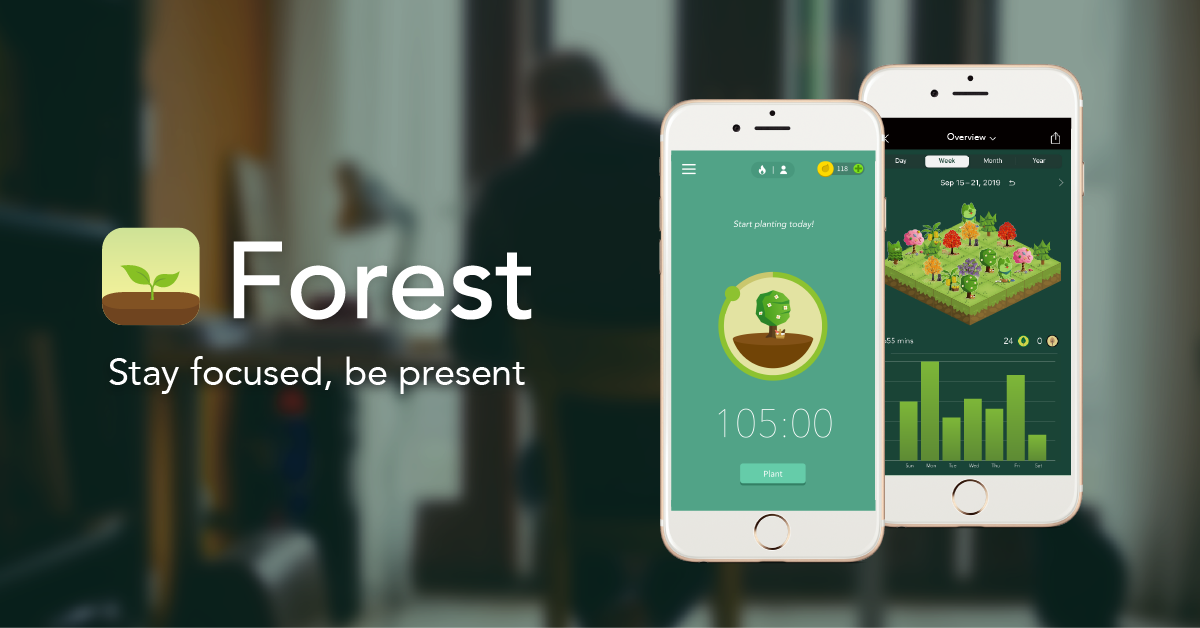 Image from Forest 
Ever wondered how you can plant a tree in real life? The Forest app not only allows you to focus but also partners with a real-tree-planting organisation.
Whenever you want to stay focused, plant a tree. While you are doing your task, your tree will grow. If you leave the app, it will cause your tree to die.
FocusBooster
Image from FocusBooster 
FocusBooster helps you to conquer all distractions with laser focus. You can set a goal and this app will help provide insights into how much time you actually dedicate to your goals.
You can also review how productive you are throughout the day and see how you progressed!
Trello
Image from Trello
As a visual learner, I rely more on charts and diagrams to aid in my productivity. Trello has been useful as it organises our tasks, timelines and calendars into a board!
I can also share the board with my peers for group projects and we can keep track of the tasks together!
Todoist
Image from Todoist
Sometimes when you have too many errands to run, some of them may slip your mind. Having Todoist helps you to classify your tasks better and you can feel more at ease.
Always take things one step at a time!
Study Bunny
Image from AppStore
If the above apps does not interest you, this one definitely will! After all, who can resist a cute bunny?
Simply time your studying and if you can't concentrate, hit the pause button for motivational advice! There are tools to aid you in your productivity as well.
With these apps, you will have a more productive time doing your tasks, all the best!