Liquor supplier, Cellarbration Singapore has started their annual alcohol warehouse sale today (29 Nov 2019) at its Ubi warehouse.
This promotion will be running till the end of the year (31 Dec 2019) and will be offering discounts of up to 60%.
There are over 10,000 products on sale, with 100 new brands launching this year. The  items on offer includes wine, beer, spirits and whiskies. The organizer promised the alcohol are retailing at prices cheaper than supermarkets and duty-free stores.
Here are some of the items for comparison:
Moet & Chandon Imperial Brut — S$55
Heineken Beer Pint — S$58
Corona Beer Pint – S$58
Gilbeys Gin — S$39
Chivas 12Yrs – S$53
Gordon's London Dry Gin — S$38
Absolut Blue Vodka — S$39
Grey Goose Original Vodka – S$59
Johnnie Walker Red Label Blended — S$42
Johnnie Walker Blue Label – S$199
Baileys Irish Cream — S$34
Amarula M Fruit Cream — S$29
Windsor 17 Yo Sgl Malt — S$29
Barefoot Refresh Moscato — S$10
Morgan's Bay Sauvignon Blanc — S$13
Trapiche Oak Cask Cabernet — S$15
Here are some photos from the warehouse: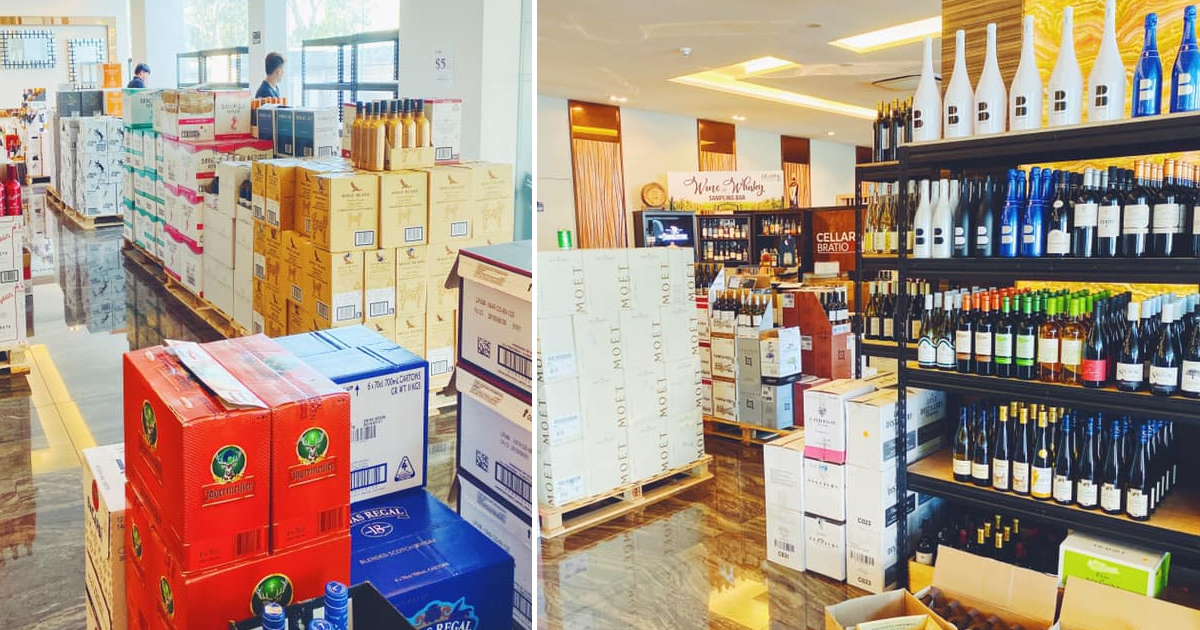 Ubi Warehouse Alcohol Sale
When: 29 Nov 2019 – 31 Dec 2019
Where: 361 Ubi Road 3, Singapore 408664
Mon – Thurs, Sun: 1000hr – 2000hr
Fri & Sat: 1000hr – 2100hr
Images from Cellarbration Singapore