Sushi Tei has launched its new island-wide delivery set menu for two and is offering up to 35% discount.
There are four set meals for you to choose from: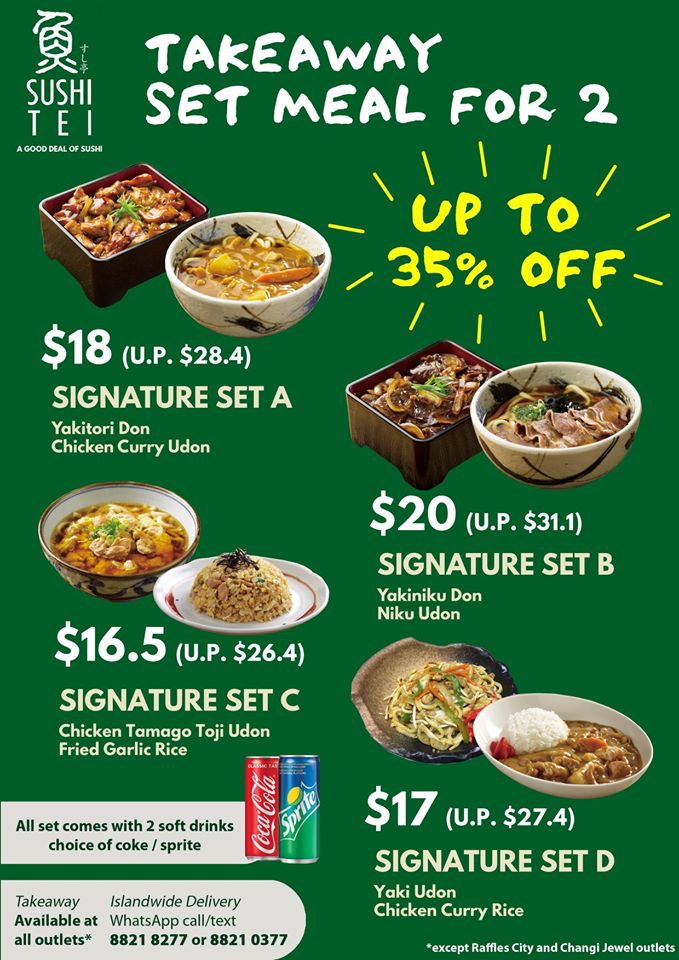 Sushi Tei also recommends all orders to be placed 2 hours in advance via their hotlines. (88210377 or 88218277) between 11am to 9pm.
Payment can be made via PAYNOW using the receipt you receive after you placed your order. You would also have to key in the last 5 digits of the receipt at the reference section.
Delivery is free for purchase above $100 and a $5 delivery fee will be charged for orders below $100.