SAF Day falls on 1 July 2020 and many brands will have discounts through the month to thank our servicemen for their contributions.
Here's the list of participating merchants from last year.
However this year , Old Chang Kee will be introducing a brand new Curry Puff, titled 'Camou Puff', for one day only on 1 July 2020.
Here's the promo poster: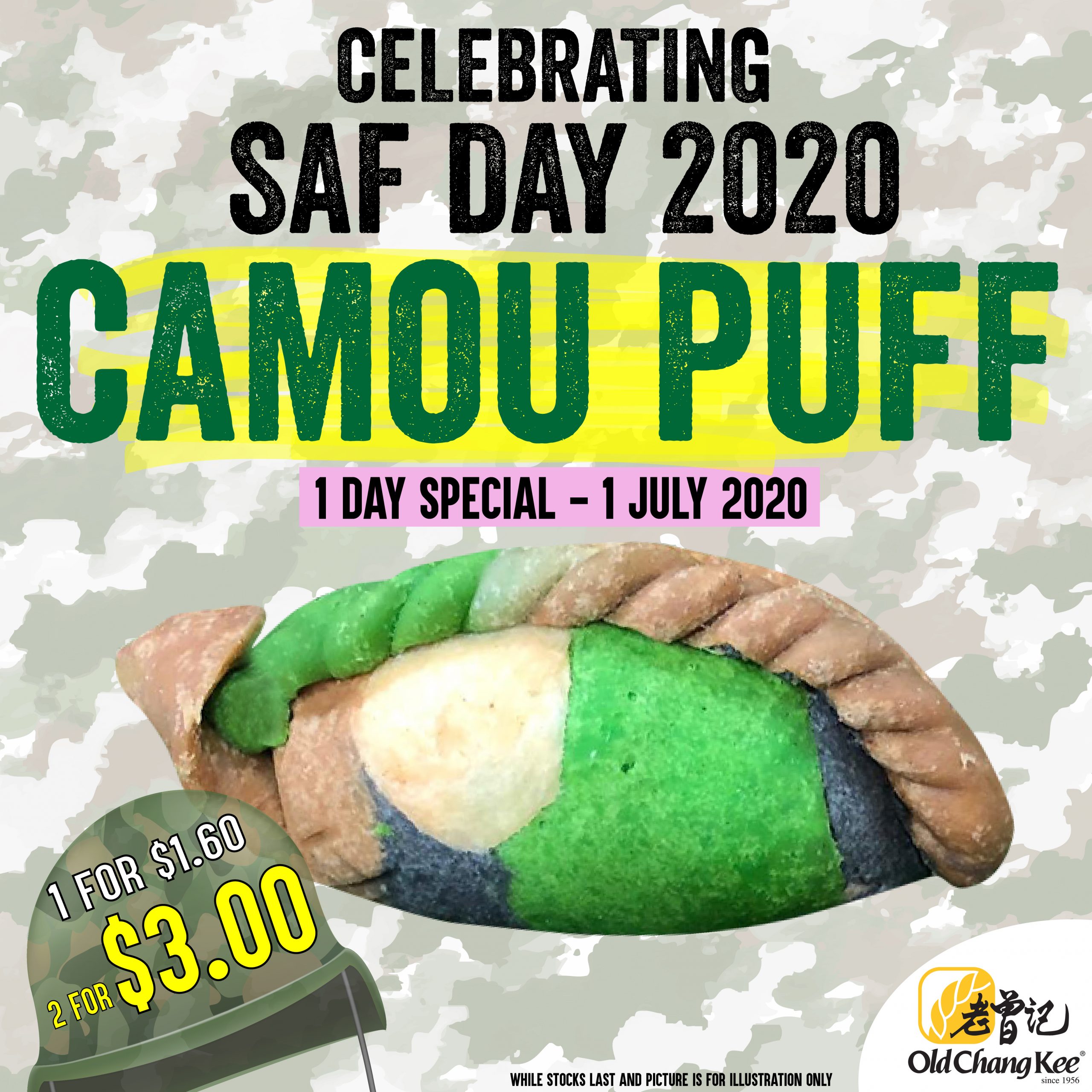 One retails at S$1.60 while 2 will be going for S$3.
Images from Old Chang Kee