Chinese New Year is around the corner and Bakkwa shops around Singapore has been upping their game with most recent Li Chee Guan selling its Bakkwa online.
However, Bee Cheng Hiang Grillery seems to have another offering instead of the tradition Bakkwa.
According to it's website, Bee Cheng Hiang Grillery has been selling a rather unique gelato flavor: Bakkwa Vanilla Gelato.
Here are some reviews from customers who have tried the ice-cream: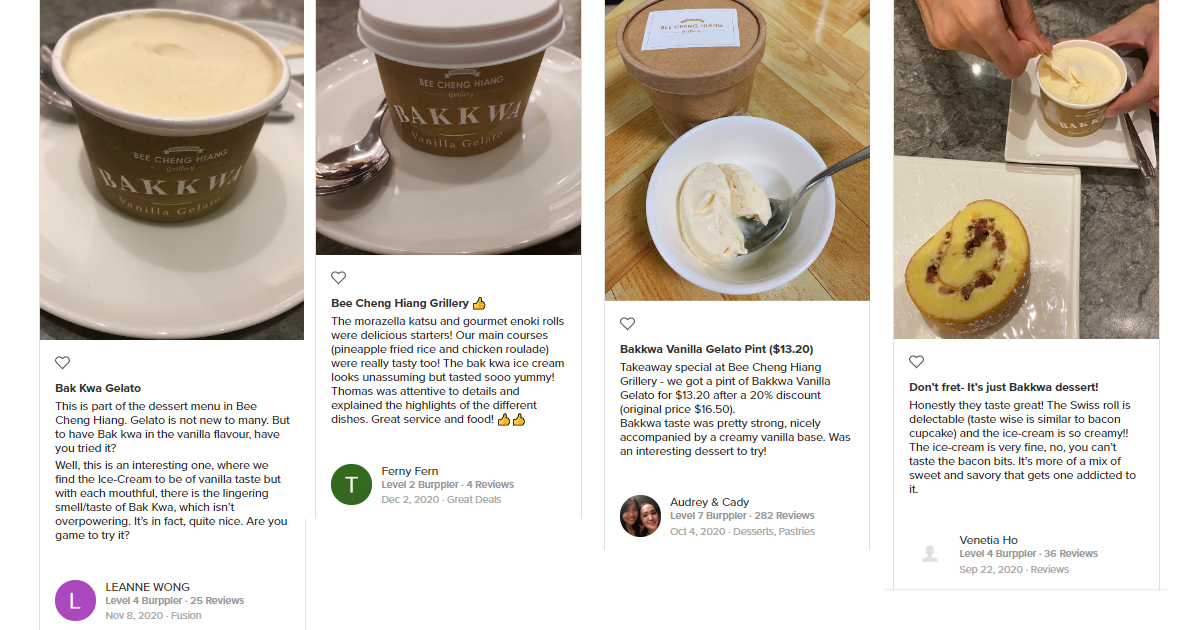 For a limited time only Bee Cheng Hiang Grillery is offering 20% off when you takeaway the pint of Bakkwa Vanilla Gelato.
The usual price is S$16.50. With the discount, the savoury ice-cream is now retailing at only S$13.20.
Bakkwa Ice-Cream Promotion
Where: Bee Cheng Hiang Grillery (1359 Serangoon Road S328241)
What: 20% discount OFF
Opening Hours: Until 10.30PM
Images from Bee Cheng Hiang Grillery