The June holiday is here and Starbucks has introduced 6 brand new tropical themed beverages and desserts!
Tropical Frappuccino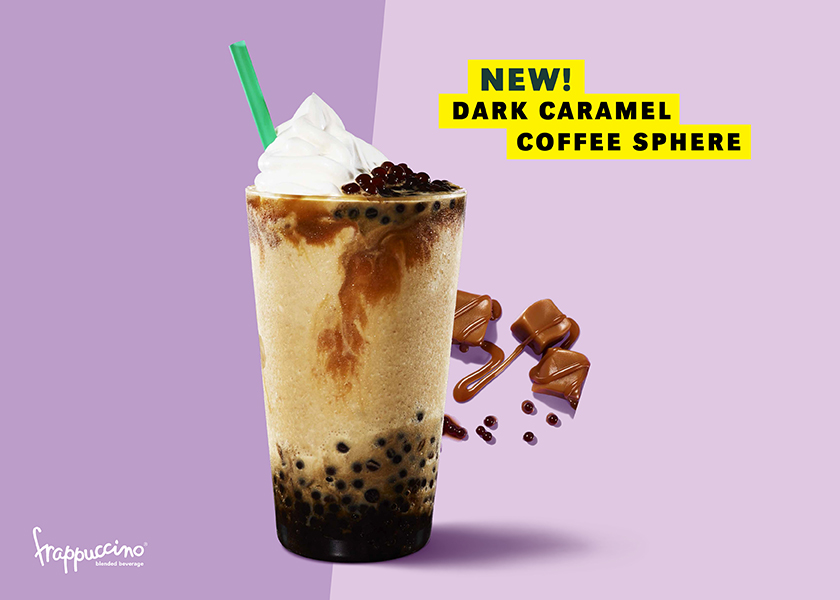 Coffee Frappuccino blended with buttery caramel sauce. It is also drizzled with caramel, whipped cream and coffee spheres bursting with Brazilian coffee (SGD$8.20)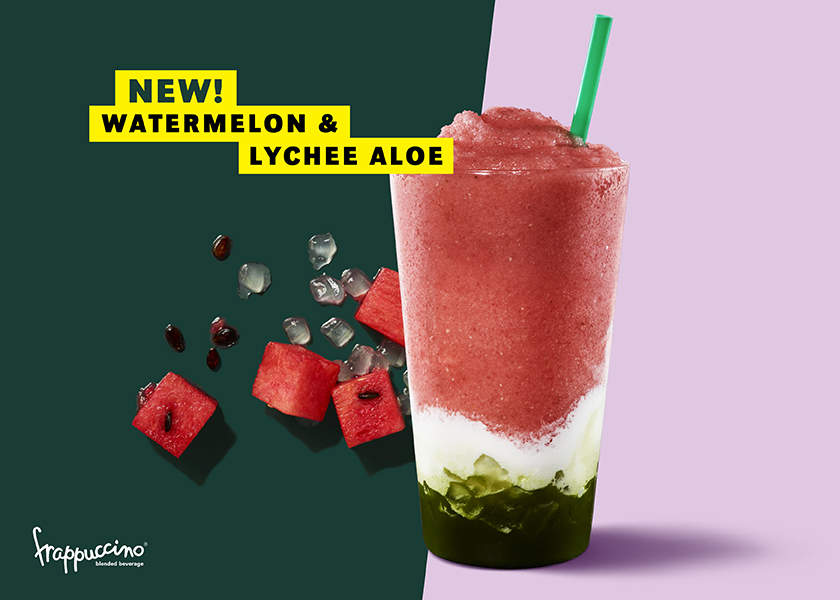 Refreshing watermelon juice and chia seeds are blended together with ice before being layered onto a layer of lychee-flavored whipped cream and lychee aloe cubes. (SGD$8.20)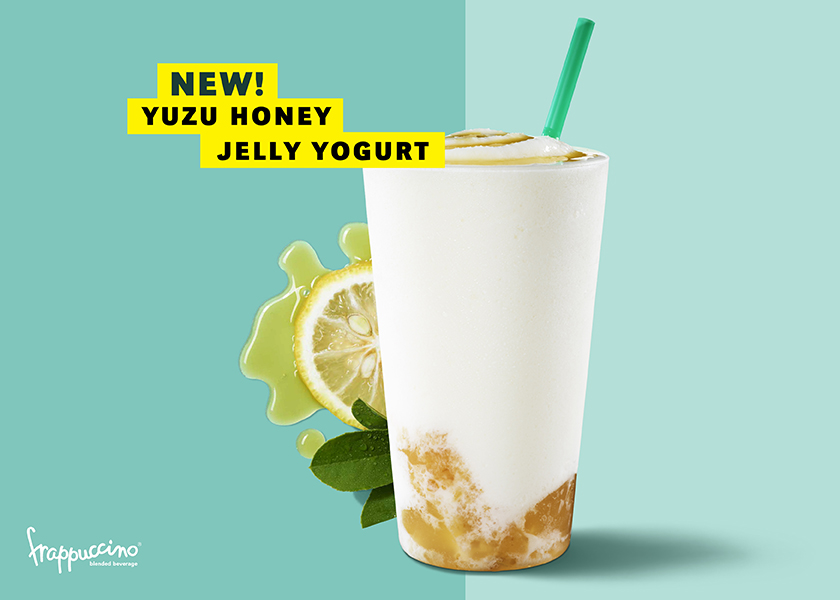 Delicious blend of tangy yogurt, yuzu honey sauce, milk and ice, layered on top of citrusy yuzu jelly and finished with yuzu honey sauce. (SGD$7.90)
Tropical Desserts
Starbucks added 3 new fruity flavored cakes to its selection!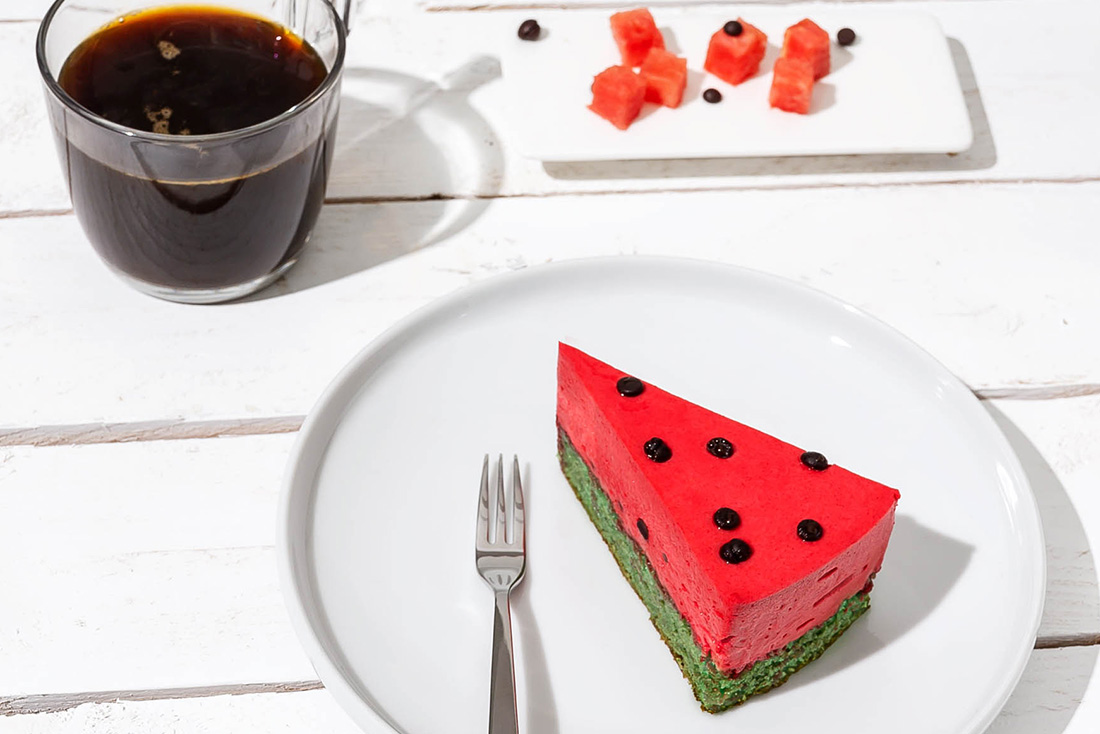 Smooth Watermelon Mousse with chocolate chip bit, sit atop light sponge cake. (SGD$6.90)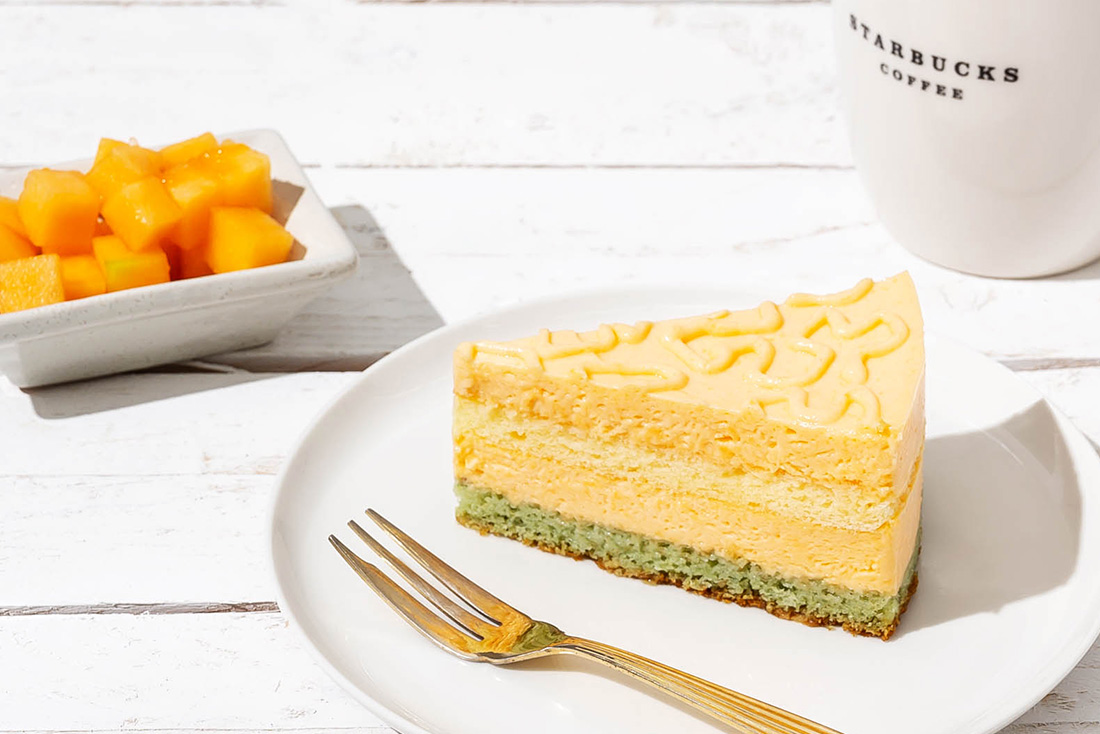 Rock Melon Cake with smooth custard cream piped between the layers. (SGD$6.90)
Raspberry Sponge Cake with layers of mango mascarpone buttercream and freeze-dried raspberry bits, layered in between. (SGD$6.90)
Images from Starbucks Singapore