From now till 30 November 2020, Goodwood Park Hotel is offering its signature Dessert Buffet at S$58.80++ per pax.
This year's dessert buffet features durian pastries including 'Mao Shan Wang' Mousse Cake, Crepe, Swiss Roll and Mini Éclair. There are also D24 delights like the D24 Puff and Ice Cream (one serving per guest).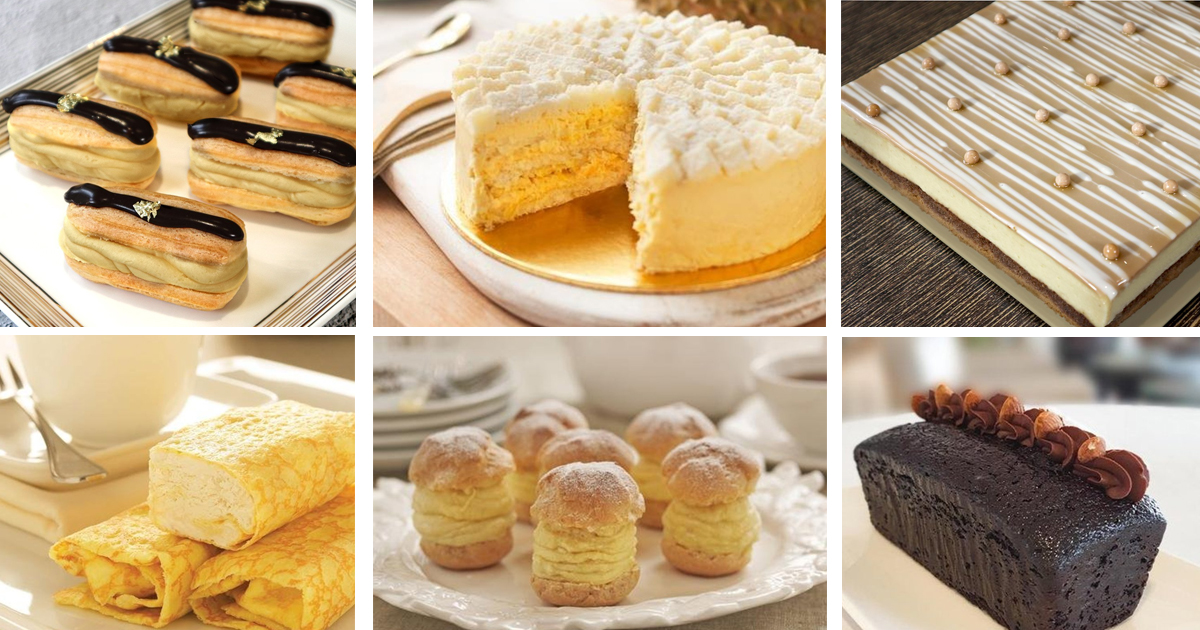 In addition, the spread also includes non durian treats, such as the Mango Pudding with Crème Chantilly and Fresh Mango, Chocolate Mousse Cake, Cherry Crumble and a Bread and Butter Pudding with Vanilla Sauce.
Do note some items may contain or have come in contact with allergens. Guests may check directly with Goodwood Park Hotel staff for assistance.
Durian Dessert Buffet
Where: Goodwood Park Hotel
What: Dessert Buffet featuring durian pastries
When: Until 15 Nov 2020, 12PM – 2.30PM & 6PM – 10.30PM
Cost: S$58.80++/person
Images from Goodwood Park Hotel