Artiste impression of Pokemon Carnival
After the successful Pokemon Go Safari event held at Singapore in April, Sentosa is hosting another Pokemon Carnival event this coming June holidays from 15 – 30 June 2019 featuring a 5-meters tall Pikachu!
This will also mark the first-ever appearance of all 403 Alola region Pokemon in one place!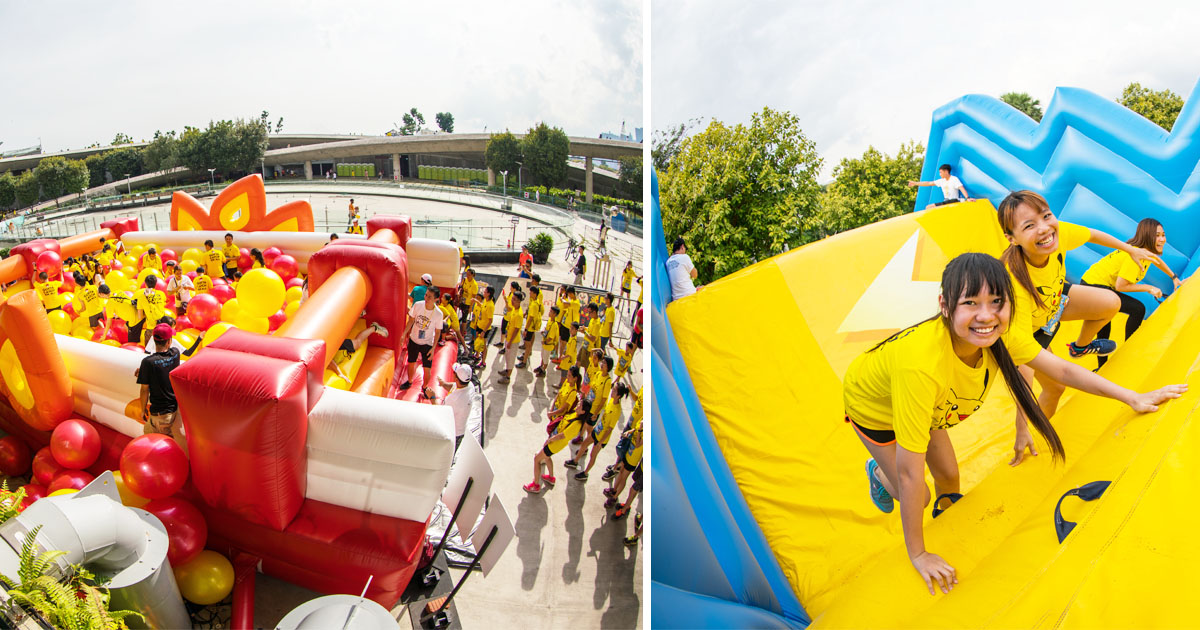 Some of the highlights of the carnival includes Pokemon themed inflatables, special Pokemon Adventure, where participants stand to win attractive prizes like Pokemon plushies. (While stocks last)
Participants can also capture picture-perfect moments with all 403 Alola Pokemon cut-outs around Sentosa cove and there will also be a variety of games such as catching of Pokemon, hitting Pokeballs, mix and match Pokemon characters and hardcore trainers can also challenge themselves to identify the different Pokemon elements.
Fans posing with Pikachu. Picture taken from Pokemon Go Safari Sentosa
Pikachu will also be making a special appearance during the meet-and-greet sessions and Pikachu parade.
Meet-and-greet: 15, 17, 19, 21, 23, 25, 27, 29 June 2019 (1900hr, 2015hr)
Pikachu Parade: 16, 18, 20, 22, 24, 26, 28, 30 June 2019 (2015hr – 2030hr)
Venue: Sentosa Cove Village concourse
Come night fall, enjoy a laidback evening at Sentosa with Movies by the Bay for all ages.
Pokemon Carnival 2019
When: 15 – 30 June 2019 (1700hr – 2100hr)
Where: Sentosa Cove Village
Cost: Free