Into its 11th year now, Pink Dot SG is an annual event in support of the Lesbian, Gay, Bisexual, Transgender and Queer (LGBTQ) community in Singapore.
Last year's edition attracted 113 local sponsors. As of press time, Pink Dot has garnered 100 local sponsors.
The event this year will be held this Saturday (29 June 2019) at the Hong Lim Park. Doors will be open at 4pm. Supporters can picnic in the park or take part in the activities at the community tent within the park.
The concert will start at 7pm, culminating in the signature light up at 8.45pm. This year's concert is headline by TheLionCityBoy, Altruism and Disco Hue.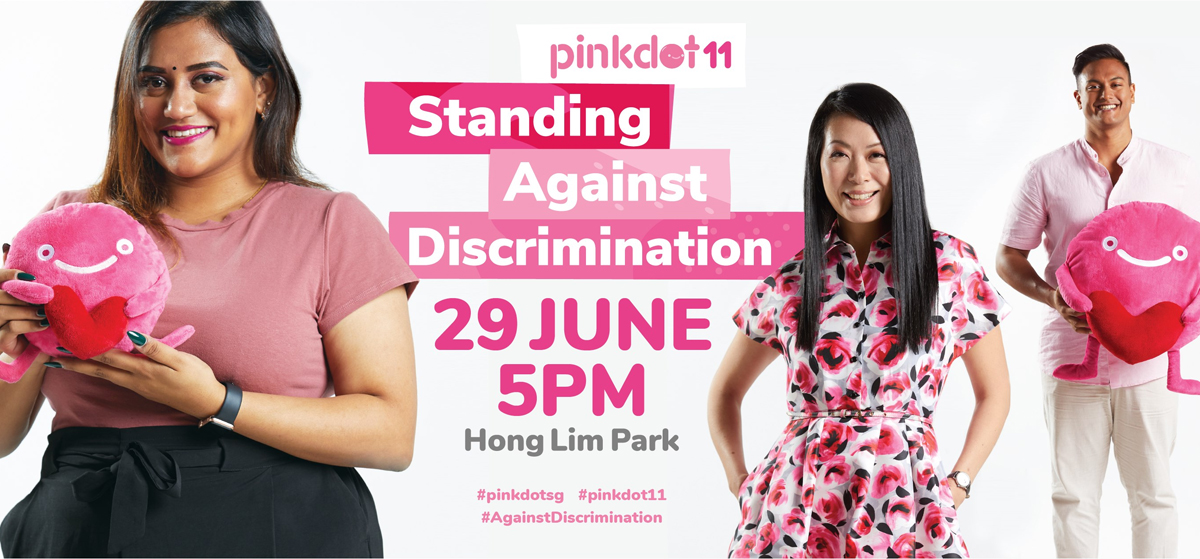 The ambassadors for this year are accomplished writer-director, Beatrice Chia-Richmond, Youtuber Preeti Nair, Yale-NUS Graduate Subhas Nair.
This year's Pink Dot SG shines the spotlight on stories of discrimination experienced by LGBTQ Singaporeans, and calls on the wider community for a fairer and more inclusive Singapore.
Tips if you're attending..
1. Bring your photo ID as only Singaporeans and PRs can participate.
2. Arrive early as there are security checks and the park has been filled up in past few years.
3. No sharp objects are allowed in the park. This includes metal, ceramic knives and corkscrew.
Pink Dot SG
When: 29 June 2019, 1700hr – 2000hr
Where: Hong Lim Park
Dress Code: Anything Pink
Fee: Free
Images from Pink Dot SG Facebook