Make-A-Wish Singapore is  a non-profit organisation that creates life-changing wishes for children with critical illness. To date, they have successfully granted 1,560 wishes.
Here are some of the children's wishes: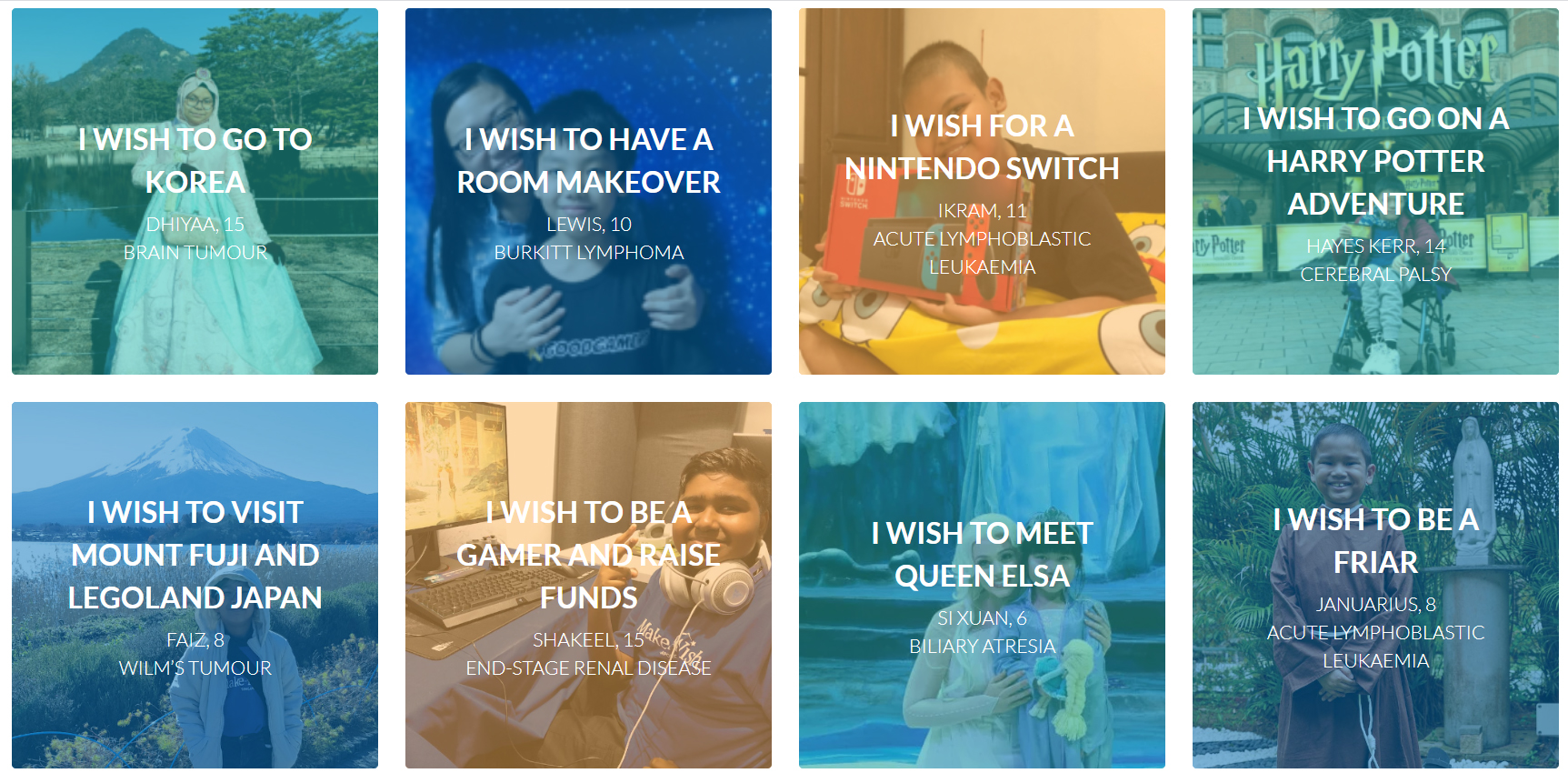 Recently, Make-A-Wish Singapore has launched The Wish Effect campaign, hoping to raise awareness about the proven, lasting and life-changing impact of a wish on children with critical illnesses and everyone around them. As part of the campaign, the organisation has introduced the "One Tiny Wish" storybook and video, based on a true story of a wish child.
Here's the video:
Instagram Filter
To allow members of the public to experience the joy and happiness of seeing a wish fulfilled, Make-A-Wish Singapore has also launched a custom Instagram filter, 'The Wish Effect', in the form of a randomized wish generator.
To access the filter, head on down to the official Make-A-Wish Singapore's Instagram Page (@makeawishsingapore) or by searching for 'The Wish Effect' in the Effects library on Instagram and Facebook. Do remember to hashtag #thewisheffect, tag Make-A-Wish Singapore and share the filter widely with your friends and social media followers.
To make a contribution to the cause, visit  https://makeawish.org.sg/
Images courtesy from Make-A-Wish Singapore